Bryant & Chelsea Applegate
Forge City Church, Lexington KY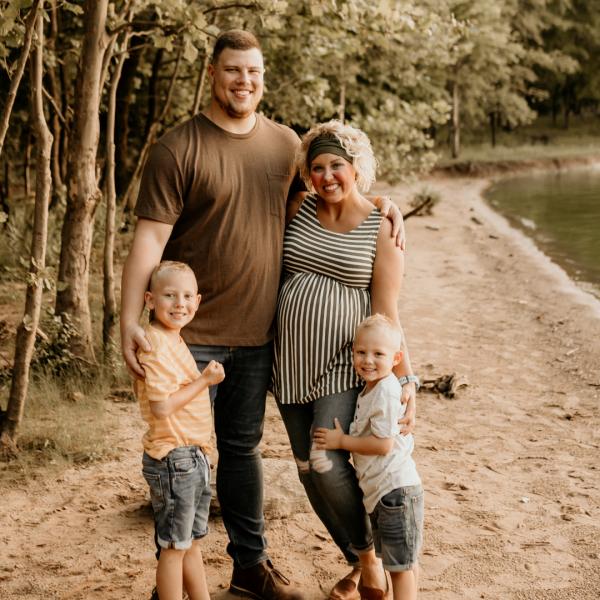 Forge City Church is a Church Plant in Lexington, Kentucky that is being established to partner with the Holy Spirit in ushering His people into life and freedom through the Gospel of Jesus Christ. The Church will be for People; believing that each individual has been set apart for God and by God. We want to link arms with the People of Lexington to help them discover their unique calling/purpose while also forging a sacred bond of deeply rooted Community and Love of Christ. Forge City will be a life-giving Church that does not waiver. We will build His Church on these Foundational Pieces:
Jesus is the Center.
We are Valuing People through Honor.
We are Pushing Ourselves for Ongoing Growth.
We are Positioned with Teachable Attitudes.
We are Promoting Unity amongst Ourselves and to Others.
At Forge City we will enter a posture of partnership with the Holy Spirit to create a culture of Honor, Freedom, Passion, Worship, and Bonded Union with the Gospel of Jesus Christ at the very center!
Your prayers, friendship, and your gifts are greatly appreciated, as they allow us (The Applegate Family) to dig deeper and focus on the calling God has spoken over us for the Lexington, KY. area.

We serve a Mighty God! In Genesis, He is referred to as Jehovah Jireh. The God who Provides, and we're believing just that! Over the course of the next four years, we are trusting God to send support and team members to help provide us the financial freedom to answer His call on our lives. We humbly ask that you would prayerfully consider being a vital part of that support team through prayer and financial giving.

We are incredibly eager to share with you in the months and years to come of how the Lord used your generosity, prayers, and support to further the Kingdom Work in Lexington, KY. Freedom is coming in the Name of Jesus Christ!